The Take 5 blog series will introduce readers to Proximo Medical's exceptional sales team through 5 simple questions. Each month, we'll feature a new and fiercely competitive Proximo team member. Our customized approach to selling innovations sets us apart from the pack – we know it starts with our top tier talent. Enjoy!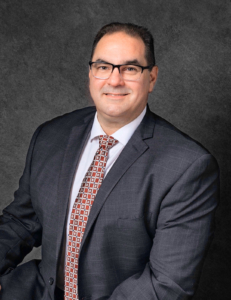 As a sales professional, what attracted you to Proximo Medical?
The leadership and the unique business model that Proximo has created. We are building a business from the ground up. Bringing new products to market requires a different approach than what most reps experience on a day to day basis.
What's your territory?
My territory includes Michigan and Toledo, Ohio.
What's your biggest win since starting at Proximo?
I recently relaunched an account that had failed with a previous distributor. Our proprietary approach is different and its paying off for customers and their patients.
Where do you think Proximo will be in 10 years?
I've been in sales for 18 years. With Proximo Medical, I feel like the sky is the limit. There is nothing quite like what Proximo Medical is doing right now. My goal is to grow with the company. There is so much happening and it's happening quickly. Ideally, I would like to take on a leadership role within the organization as we expand and there is certainly opportunity to do so.
What's your favorite sports team?
I live in the Detroit metro area and none of our teams are very good right now. I'm a big football fan so I'd have to say the Lions are my favorite team. I have season tickets which is nice because I can spend time with my boys. It doesn't matter if they win or lose, the time spent with my family is what is most valuable to me.
https://proximomedical.com/wp-content/uploads/2018/04/proximo_logo-1.png
0
0
Ferguson
https://proximomedical.com/wp-content/uploads/2018/04/proximo_logo-1.png
Ferguson
2020-02-19 15:05:04
2020-02-19 15:10:08
Take 5 with a Proximo Pro: Jeff Ponos